15th October 2020
Every year, more than 400 million tons of plastic are produced worldwide, unfortunately only less than 12% of this material is recycled.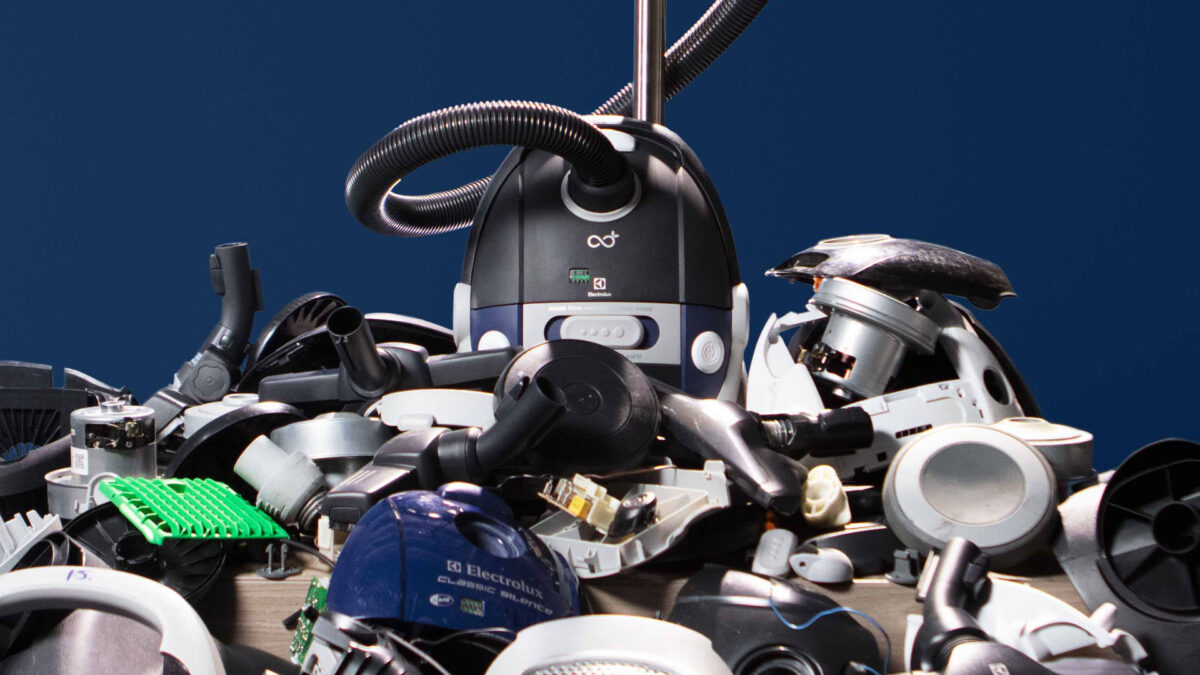 Electrolux and Stena Recycling have started cooperation to draw attention to the need for conscious design, which contributes to development of the circular economy. The leading role of the campaign plays a vacuum cleaner made entirely of recycled plastic and reused components.
Last year Stena Recycling and Electrolux has joined forces to develop "Made to be re-made" vacuum cleaner – made of 100 percent recycled plastic and reused components from electronic consumer products.
The campaign presents collaboration of Electrolux and Stena Recycling and highlights design, production and recycling should be treated as one integrated process rather than separate stages.
Made to be re-made" is the third campaign in our "Re-made" series. The previous editions was conducted together with SKF and Volvo Cars. The main idea behind this series is to show how we, together with our partners, create materials circulation and thus contribute to sustainable economy. We show also how the cooperation with our partners develops, that may become a role model for other companies. – says Aleksandra Surdykowska, PR and Marketing Manager at Stena Recycling.
The exceptional collaboration between Stena Recycling and Swedish Electrolux has created a vacuum cleaner made of 100 percent recycled plastic originate from hair dryer, computers and other vacuum cleaners. The prototype proofs even very ambitious objectives can be achieved and contribute to the circular economy.