The debate took place during the 3rd conference of the Scandinavian-Polish Chamber of Commerce On the GREEN WAY: "Green (R) evolution in cities."
On a global scale, cities occupy about 1% of the land area, they are inhabited by almost 55% of the world's population, in Europe this percentage is even higher and amounts to almost 75%. It is estimated that in 2050 as much as 70% of the population will live in cities globally, and 85% in Europe. Buildings and the construction industry generate nearly 40% of annual global greenhouse gas emissions.
What is the future of cities in the face of these facts, forecasts, and the climate crisis?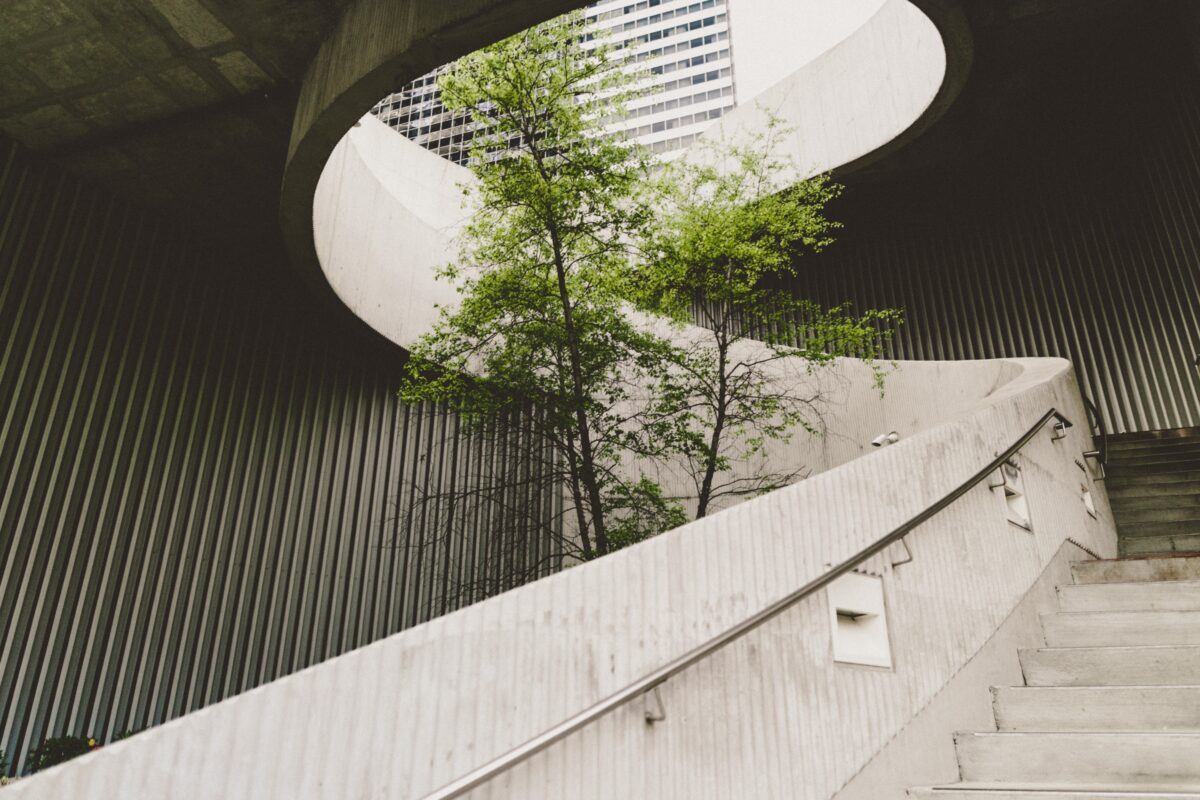 ENERGY EFFICIENCY IS NOT ENOUGH
Until a few years ago, the discussion on the green transformation of cities focused mainly on increasing the energy efficiency of buildings. Currently, residents are at the center of attention.
Monika Kupska-Kupis, an architect from VELUX Polska, emphasized that from today's perspective, reducing energy consumption is far from sufficient. The energy balance of buildings should be at least neutral and renewable energy sources, high attention is also paid to air quality, comfort, climate-neutral materials, and adapting the investment to local conditions.
In the context of green transformation, both in Poland and throughout Europe, renovation is an important area of construction. In Poland, 60% of buildings are over 40 years old.
Unfortunately, changes in this sector are not going as fast as we would like. Investors often focus on short-term goals. Whereas building renovation is de facto a long-term health and financial investment that reduces the energy cost of a property.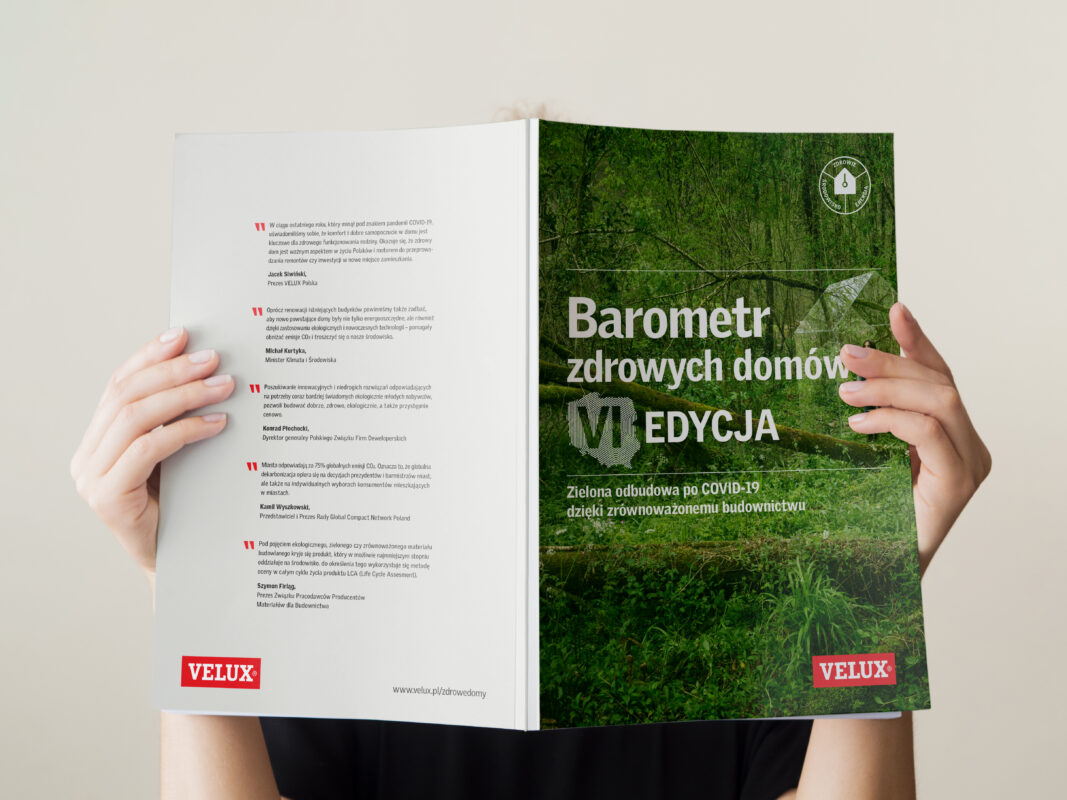 The Healthy Homes Barometer is an annual research report that attempts to diagnose the state of European construction in terms of social health and energy consumption.
COOPERATION OF CITIES, BUSINESSES, AND RESIDENTS
During the debate, experts emphasized the importance of cooperation and partnership as necessary conditions for introducing real changes. Changes will be the result of informed decisions and joint actions of local authorities, businesses, and social partners.
Gaute Hagerup, head of the C40 office in Oslo, believes that cities have a powerful tool. Skillful use of purchasing power to support innovative solutions can effectively accelerate emissions reductions. Green solutions simply have to be a profitable business.
How does it work in Oslo? One of the ideas to reduce emissions from the construction industry was to use zero-emission construction machinery in the implementation of projects. However, no devices meeting the requirements were found on the market. So the city started talks with business, the industry was interested in creating such solutions, as long as there is a sufficiently large market for them. So Oslo started talks and other Norwegian cities joined the initiative. Two years later, the first battery-powered devices were ready for operation.
Today, the demand for zero-emission devices is huge. The project is growing in scale thanks to the C40 city network, and in November 2020 Oslo, Los Angeles, Mexico City, and Budapest committed, in collaboration with leading companies and innovative business communities, to halve emissions from all construction work in their cities by 2030.
Another example of close cooperation between the private sector and cities is the satellite-based green area monitoring system developed by Husqvarna. HUGSI allows you to control the size and condition of green spaces in all C40 cities, provides insight into historical data, and shows trends. Marcin Andrzejczyk, CEE regional marketing director, Husqvarna notes that these data are a very helpful tool for cities, they constitute a starting point for discussions and changes.
Residents want to get more and more involved in shaping the urban space. Local is the keyword and it is the basis of the concept of 15-minute cities, according to which every resident should have access to basic city services within a 15-minute walk or by bike. How can this be achieved? Maria Dolniak, consultant for sustainable buildings, SWECO argues that it is time for a flexible approach to the functionality of buildings. For example, a school that is empty on weekends and may well serve the local community in other ways.
– Cities of the future are created today, it is up to the decisions made by investors, city authorities, and company representatives in which space we will live. There can no longer be any doubts that when making any investment decision, we must take into account its impact on the climate – says Agnieszka Zielińska, SPCC Managing Director, moderator of the debate.